Reflections from current students
Time here, a whirlwind of constant activity
By Helen |
If there is one word I could use to describe my UWC experience thus far, it is intense – essentially, a UWC student has two short years in which every day is filled with exposure to the entire world, condensed into a college campus. The number of new things I learn and experience on a daily basis is unfathomable, and I imagine is an opportunity that no other education could possibly offer.
The International Baccalaureate (IB) is known for being a rigorous course, and I have indeed been challenged academically. In particular, I have enjoyed the freedom given to IB students in their studies.
Since coming here, I have begun to realise what is meant by the concept of a UWC education being far more than simply academic. Conversations I have with the new friends I have made about their countries, backgrounds and cultures have deepened my understanding of the world I live in, and encouraged me to question my own background and personal biases and opinions. Getting acquainted with Dilijan, and exploring Armenia, both physically and culturally, has given me a sense of having a second home – a place I feel I belong even if I was not born here. Some of my best memories of the time I have spent here are of hiking in the nearby mountains, learning the Armenian language and speaking to local people, walking around Yerevan with friends, and trying out traditional Armenian dancing and cuisine.
Similarly, I have been able to share my own culture and experience with others: being away from my original home has made me realise just how much I love South Africa, her people and her traditions. It is a marvellous feeling to tell others about the beauty of my country, cook and eat South African food with people who have never tried it before, and express my own experience and opinions on our current position, and our hope for the future of our nation.
A delegation of representatives from our college will be attending the annual DIAMUN international MUN conference held in Dubai this year and I have been selected as one of these representatives. This will be a challenge for me – I have only attended one official conference before; however I feel that with the training I have done over the past term and a half I am well prepared.
Overall, the time I have spent here has been a whirlwind of constant activity. It is not always easy, but challenges are what help us to grow; and I am more grateful for this incredible opportunity every single day.
Regards,
Helen (UWCD'18)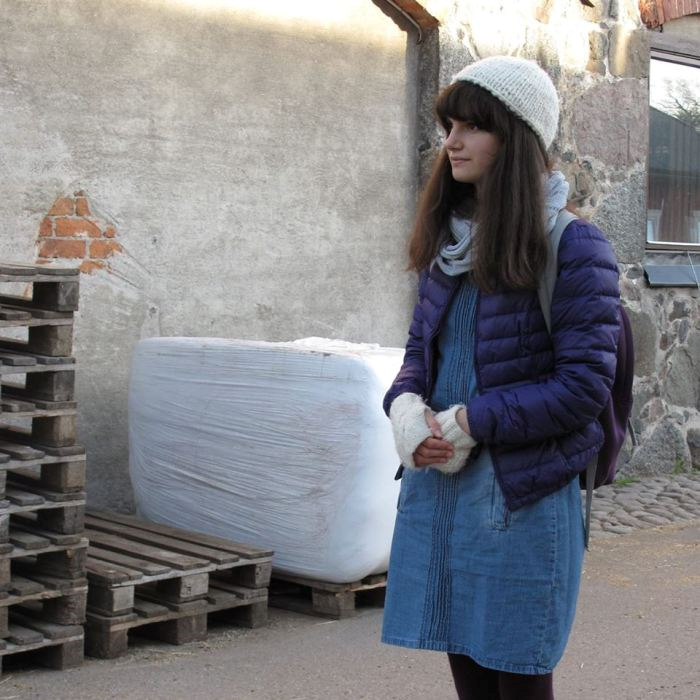 One School, hundreds of opportunities
By Rodger |
UWC Dilijan has been challenging while exciting, I made good friends and good relationships with teachers which is something I really value the most. Honestly it has also been academically challenging, however that is also under control and development.
I think the biggest impact UWC has had so far is how it has changed my passions and made me to reconsider my interests again. I challenged myself to learn new skills which I have never thought of before like playing a music instrument (Piano), swimming (taught by Helen!!) and learning computer aided design in the Bike Maintenance CAS my friends and I started this semester. Also working in community services where we cannot fluently communicate with locals yet we still manage to help and get things done is very wonderful. This experiences took me out of my comfort zone and made me to self-introspect and reconsider my future career. I also experienced how it is possible to positively impact other people regardless of any differences between you,
Culture shock and differences between my community and this country has not only amazed me, but also made me more confident about adapting and living in a new place. Listening to other people's personal stories has changed my prejudices and widened my perspective on how other people in the outside world really live and the struggles they go through. I can type an EE if I would explain and elaborate in all the experiences, but in a nutshell, this is an amazing yet challenging educational and life experience I have ever had. I am working daily in making it even better and memorable.
Sending nice spring weather from Dilijan! Thank you.
Regards,
Rodger (UWCD'18)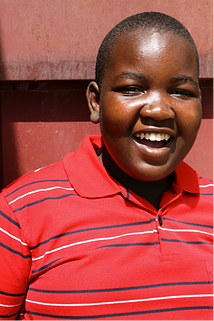 Only downside, is having to leave after two years
By Reshavan |
I have been doing very well, and am very happy at UWC Costa Rica. It is everything that I hoped for and more. I have met incredible, like-minded people, with whom I have become extremely close, simply through our experiences together, and the fact that we live with one another. I have made amazing memories with not just the people I feel closest too, but with all kinds of people.
I've been very busy here, there's always things going on, and there will always be people awake, no matter what time it is, ready to have a conversation (the best ones always happen randomly at 3 am on a Thursday morning). I have been involved in many projects with the school, as well as my CAS activities. I have been leading a photography CAS since the beginning of the year, and this experience has really allowed me to grow in a lot of areas in which I have always been interested in but have never really had the opportunity to explore at home. For example, here I have been able to explore my interests in art, which I am doing as a subject. I feel like I have also grown in my confidence and ability to socialise with people.
I have also learnt to better appreciate what I have. Unfortunately, I have only realised how much my parents did for me, and how much I have to be thankful for, once I arrived here. This opportunity has shown me so many things, which I feel extremely grateful for, one of which is the opportunity I was given to apply to UWC. I can confidently say that this is the most exciting, scary, mind-blowing, eye-opening, hardest, fulfilling and ecstatic experience that I have ever had.
I would also like to thank the South African National Committee for giving me this opportunity. I honestly would have never chosen to come to Costa Rica, and I would have missed such an incredible journey, and for that I am extremely grateful. I hope all my firsties will be feeling the same when they are in this position next year. This roller coaster of emotions of loving their firsties, but hating them too. Because for their firsties to come, their second years will have to leave.
All-in-all, this has been quite an exciting seven months, with many beautiful memories and terrible tragedies experienced with new people whom I have come to call family. The only downside I see to attending UWCCR, is having to leave after two years."
Thanks so much.
Best Regards,
Reshavan (UWCCR'18)