News
Congratulations to our new UWCers (2017 - 2019)
Selections for the 2017-2019 academic years were conducted across South Africa between November 2016 and March 2017. The new class of UWC students was selected based on their demonstrated and potential intellectual ability, social competence and maturity, active commitment, resilience and personal responsibility, as well as commitment to UWC values. We are pleased to announce that we were able to award full and partial scholarships to six students to attend the United World Colleges - Angel Mizizi (UWC Mostar), Anneke Eberhard (UWC Costa Rica), Linda Nonyukela (UWC Mahindra), Mishkaak Bhayat (UWC Dilijan), Sphindile Mthethwa (Waterford Kamhlamba UWC) and Wendy Nkosi ( UWC Masstricht).

The six students were selected following a three phase application process, which included regional interviews (KZN, CT, GP) comprising of group activities, interviews and essays. Over 10 different UWC alumni from the Regional Committees of South Africa participated during this year's selections and were represented on the three different panels.

The National Committee of South Africa wishes the new generation of South African UWCers best of luck and lots of unique experiences during their two years and in the future. We also thank all the excellent students that applied for a scholarship. The panel was impressed by the exceptional pool of prepared and enthusiastic applicants this year. The Committee invites all those who fulfil the criteria to apply again next year.
Help Fund the Future

UWC is committed to ensuring that as many students as possible experience a UWC education regardless of socioeconomic, cultural, racial and religious backgrounds and experience. Our aim is to ensure that all applicants are chosen on merit to ensure diversity through access. However, with the opening of new colleges across the globe, the funding for full scholarships is spread more thinly. Therefore where partial scholarships are offered, parents are expected to make up the difference on the amount - which is crippling for students coming from extenuating family circumstances.
Linda Nonyukela, an exceptional student recently selected, needs our help to experience an opportunity of an education like no other. UWC inspires its students to create a more peaceful and sustainable future through education. Let us help Linda to realise her dream to take part in a transformative UWC educational experience.
See below a brief excerpt from Linda herself:
After climbing a great hill, there are many more hills to climb
By Linda |
My name is Linda Nonyukela. I was born and bred in the small township of Mfuleni, just outside Cape Town in the Western Cape. I am 17 years old and I speak isiXhosa, isiZulu and English.
Growing up in an impoverished family, I learnt a lot about life from an early age. The first lesson I learnt was to appreciate each and every morsel of food that I could consume because there were days where my family could only eat twice a day. We then had to eat the same thing for the rest of the week. I also learnt that the only thing that could take me out of poverty was education.
I went to Itsitsa Primary School, which is about a 30 minute walk from my house. I excelled at school and my teachers were extremely pleased with my work and how I carried myself. I took part in long jump and choir. Through dedication and hard work, I was able to obtain a certificate of achievement in English by the end of the year.
I went on to attend school at Mfuleni High School in 2013. That was where I joined the afterschool Maths programme, Numeric. At Numeric, not only did we learn about numbers be we also learnt the great value of teamwork, hard work and belief in oneself. At the Numeric Prize Giving, I received numerous awards which then proved that hard work pays off in the end.
I have done some serious introspection in my life to find out what I really want to become. Having lived with a family member who is HIV positive, I realised that there are many people in different parts of the world who have died not only because they were infected with HIV, but because the doctor to patient scale is extremely large and our health care systems are not efficient thus a great number of people do not receive the help that they need immediately. Through some research as well, I came to the conclusion that I want to study Public Health and specialise in Epidemiology. What I love the most about this career is that I would be able to apply all my favourite subjects which are: Mathematics, Biology and Physical Sciences. Additionally, my career prospects include working for Doctors Without Borders one day and also working together with the United Nations to help in achieving the Sustainable Development Goals (particularly in the health field).
I take part in President's Award (also known as the Duke of Edinburgh Award). President's Award is a youth development program that focuses on four pillars: service, recreation, skill and adventure. It was through President's Award that I was able to realise that 'there is more in us that than we know. If we can be made to see it, perhaps, for the rest of our lives we will be unwilling to settle for less.' These words were said by the inspirational Kurt Hahn, whom I have great respect for. I learnt about the importance of service and found profound truth in the words of Mahatma Gandhi when he said, 'The best way to find yourself is to lose yourself in the service of others.' I take part in swimming, long distance running and long jump. Over the last two years, I have received the MYP (IB) Gold Award and Sliver Award, respectively.
I have fallen in love with the words of the late Nelson Mandela, who said, 'After climbing a great hill, one only finds that there are many more hills to climb.' I am attempting to climb a massive hill called UWC and hope to be successful doing so.
Your help with be greatly cherished.
Regards,
Linda Nonyukela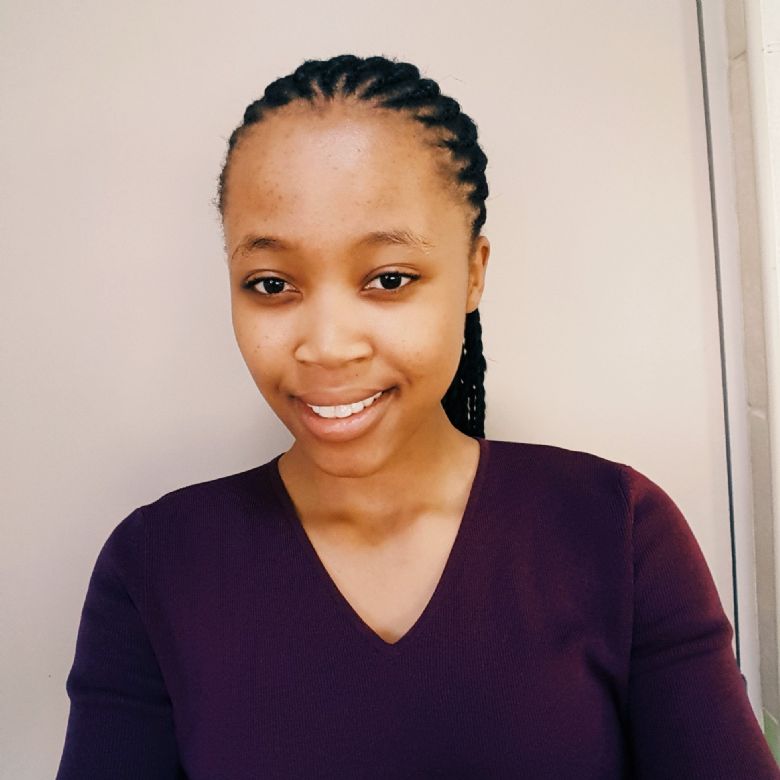 We all know that UWC aims to provide access to more students from across the socio-economic spectrum, and consequently, the National Committee wishes to see the UWC ethos resonate in all applicants and their families.