About us
The National Committee has been focusing over the last six months on getting our 'core activities' in order. Interested alumni nominated themselves to coordinate specific portfolios and put forward realistic year plans, finalised through a Strategy Planning session sponsored by Accenture. We developed a partnership with the Spanish National Committee, who provided funding for us to open up a paid Office Administrator post and has been assisting with documents and guidance.
Our outreach drive was a tense but very exciting time. Through the personal motivation of key committee members, we secured a variety of school talks, radio interviews, newspaper and social media advertisements, a consolidated web presence, partnerships with NGOs, mass emails and word of mouth advertising.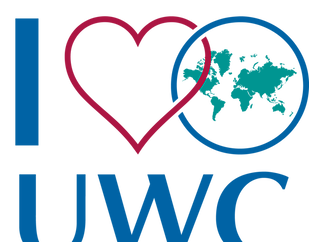 In reward for our efforts, we received almost 100 full applications – more than in any year over the last decade, or so we've been told. These came from a wide diversity of applicants, mostly from less-resourced backgrounds, in line with our targeted campaign. We then ran a transparent, well-documented selections process in line with our new policy, with motivated regional chairs coordinating selections in Cape Town, Durban and Pretoria, followed by national selections in Pretoria. The college nominations process proved complicated, but we learnt greatly from the experience and have written in key changes to our policy for next year.
'Behind the scenes', we have solidified our relationship with the UWC International Office and Committee of National Committees (CNC). The CNC offers great support, and is a combination of less-resourced committees such as ourselves all the way through to those with full-time coordinators and funding for over 20 scholarships a year, such as Germany. UWC Congress, to be held in October of this year in Trieste, holds great promise for strengthening these ties.
I want to personally thank all the National Committee members who have given so much to make things work this year. Two people I want to give special mention to in this edition of the newsletter is our Treasurer Kantha Naicker and her firm for the pro bono work she's done for the Trust thus far, and Ayanda Bam for his significant financial contributions.
Going forward, our biggest needs are funding and more high-profile trustees for the Trust.
Anyone interested, or who has ideas on who we should approach, please drop us a line at uwc.southafrica@gmail.com anytime.
Simon Sizwe Mason
Chair, UWC South Africa Committee